We are here for you.
That is our promise to you regarding all your wedding needs.The service listings below are a comprehensive representation of how our time will be utilized to serve you, with the entire experience crafted + tailored to meet your needs.
To provide the highest level of customer service, we take on only a select number of weddings per year, ensuring your wedding has the undivided attention it deserves.
o1. Full Service Planning + Design
This all-inclusive service is a full planning + design partnership.
We seamlessly guide you from the beginning of the planning process until the final guest exits your wedding. By genuinely getting to know you and your expectations, we expertly assist you throughout the whole experience and meticulously bring every detail together for you. This service encompasses everything that is needed relating to the planning, design & coordination of your wedding.
Planning: Budgeting, venues, logistics and vendors, all of the leg work is done for you so that you can make informed selections, based on our expertise.

Event design: The overall look and feel of your wedding is guided by our creative direction using your inspiration, from the color palettes to the perfect décor pieces to the very important guest experience.

Coordination: Beginning preparation to the execution of your wedding day itinerary we work with your vendors to achieve a seamless plan, ensuring your rehearsal and wedding days are flawlessly executed, allowing you to fully enjoy the best day of your life!

Your event has our undivided attention and there is no limit to the amount of time we spend working on your behalf.
This service is customizable according to where you are at in your planning process.
By getting to know you and the plans that you have made thus far, we are able to step in and help you with all of the remaining planning + design. This service is tailored to meet your specific needs and includes everything from the month of coordination service plus select services that fit your specific needs from the full planning option.
o3. Month of Coordination
This service is perfect if you have all of your plans in place but need a coordinator to execute them on your wedding day.
We start working together six weeks before your big day! By getting to know you and the plans that you have made we execute them flawlessly on your wedding day. We tie up all of the details, put together your wedding day itinerary, confirm with your vendors and oversee every aspect of your rehearsal and wedding. You get to create memories and marry the love of your life.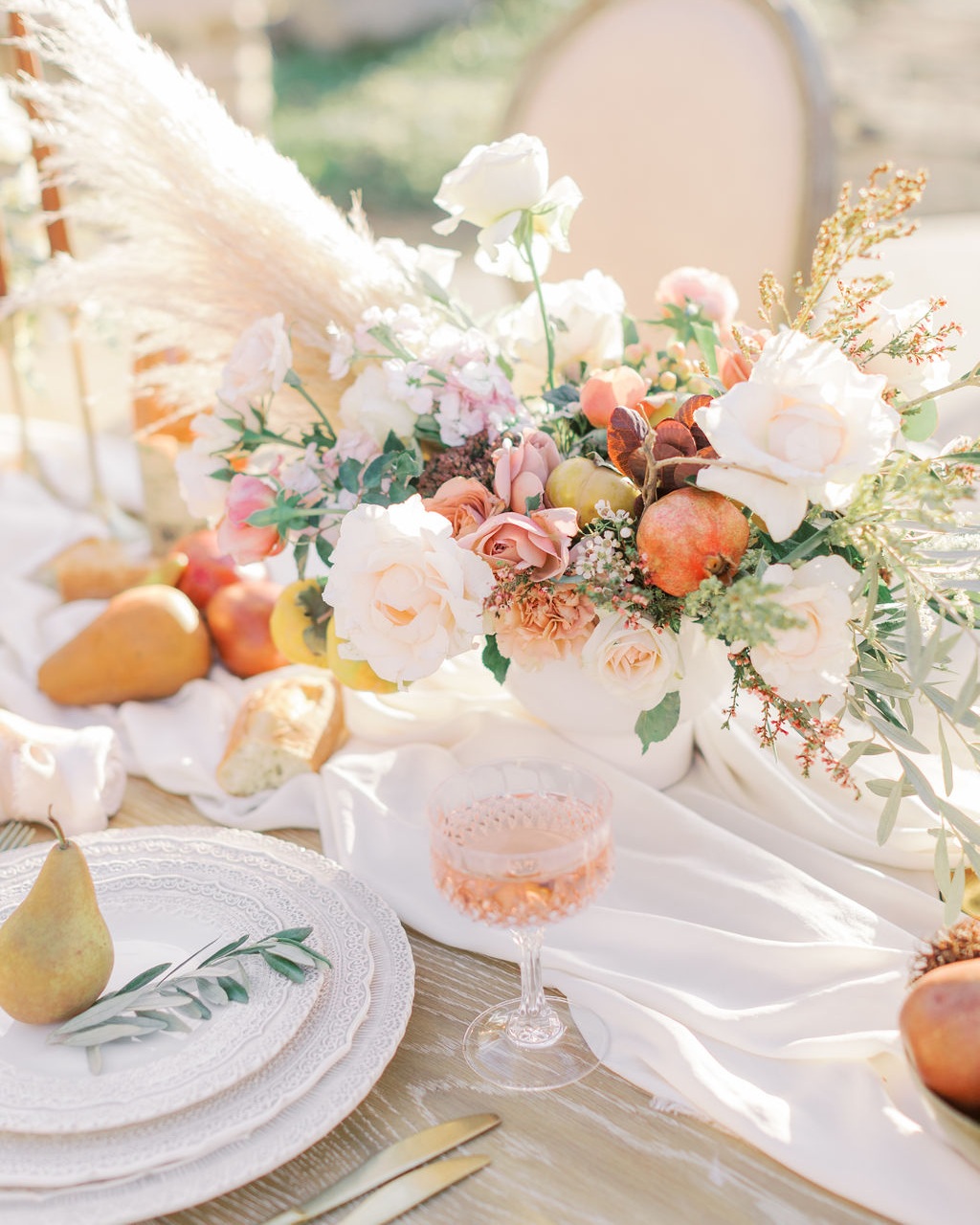 o4. Event Design + Styling
Event design encompasses the overall look and feel of your wedding.
Which may include color palettes, stationary, lighting, flowers, linens, down to the tiniest of details. We create a visual experience that is both beautiful and unique to you. Our design service is full spectrum; conceptualizing stunning backdrops, transforming your ceremony and reception space, to designing the perfect table setting. No detail is neglected. Together we brainstorm your vision and style and bring it all together through our creative direction. We source or handcraft details that match your aesthetic, find the perfect rentals and partner with other creative vendors to bring your design to life. On your wedding day, we set up the elements, style the details and remove the goods at the end of the evening. You enjoy the beauty that surrounds you!
Need more or less?
Just ask, we create our services to
meet your needs.
Our desire is to make the process a wonderful experience for you, whether we are there from the start of the planning + design process or bringing it to fruition. We are there to guide, to offer sound advice and friendship. We take away the stress and work on your behalf so that your big day, and all the days leading up to it, is a wonderful experience.